In Berlin's winter the 27th Chaos Communication Congress started again at the bcc, next to Alexanderplatz. Hence the available amount of tickets was a lot higher than demand i am happy that i got a full ticket in the presale. And luckily, i made it through the unusual strong winter from my family, where i spent christmas, back to Berlin in time, thanks to two guys from Duisburg, who offered me a ride.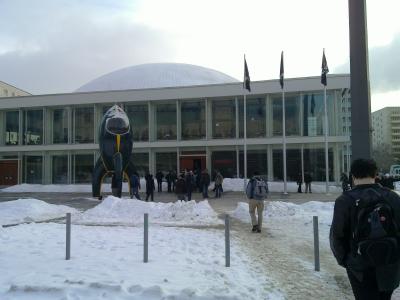 27C3 at Berlin Congress Center (bcc)
Just like last year, I want to sum up what i have heard and seen at 27C3 each day.